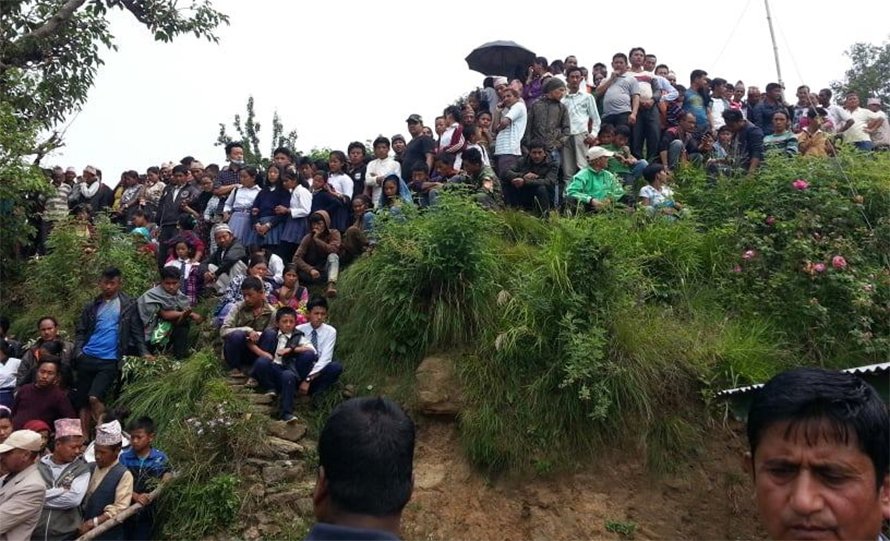 Panchthar, May 21
Police have recovered the body of one of the prime suspects in the Monday night massacre of nine members of two families in Miklajung Rural Municipality, Panchthar, Province 1.
Investigators, who surmised that a family feud might have led to the incident, found one of their prime suspects Man Bahadur Makhim hanging on a tree a few kilometers from the crime scene.
Makhim is the son-in-law of Bam Bahadur Phiyak, one of the nine people found murdered in Miklajung Rural Municipality on Tuesday morning. According to locals, Makhim had a sour relationship with his in-laws and wasn't living with his wife. Police said that Makhim's face matches with the sketch prepared by police with help from Sita Khajum, a teenager who survived the incident.
"We believe that the massacre was carried out by a single person. He (Makhim) was our prime suspect," informed District Police Office chief DSP Narendra Kunwar. He added that Makhim may have committed suicide after killing nine people.
from OnlineKhabar http://bit.ly/2WbprUz