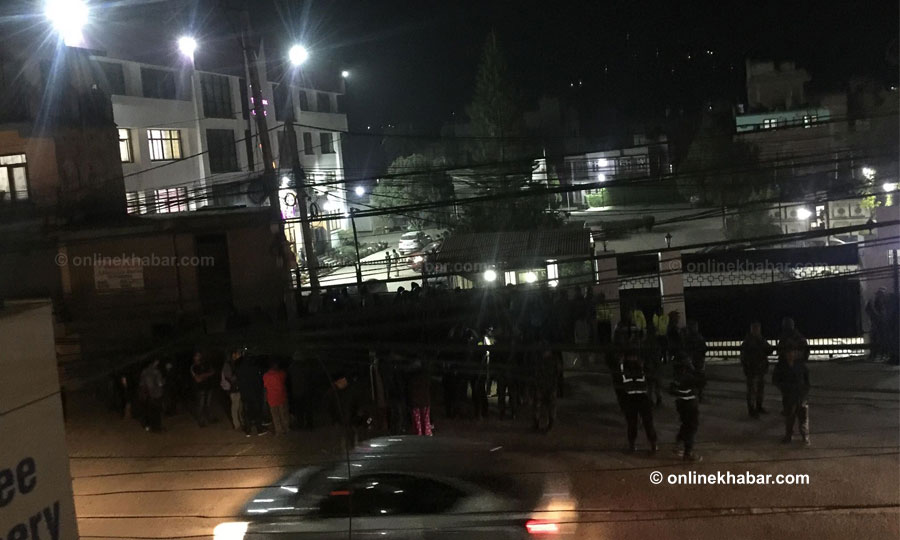 Kathmandu, February 22
Three people were injured after an improvised explosive device detonated outside the office of telecom giant Ncell on the outkirts of Kathmandu.
The explosion outside Ncell Pvt Ltd in Nakkhu, took place at around 19.55, police said.
"Of the three people injured, one is in critical condition," said Police Spokesperson SSP Uttam Subedi. The injured are: Pratiksha Khadka, Anusha Dangol and Singha Pratap Gurung, who is said to be in critical situation.
The blast comes two weeks after the Supreme Court ordered Ncell and Axiata to pay capital gains tax to the tune of $380 million arising from an off-shore deal to transfer the ownership of the company. In April 2016, Swedish TeliaSonera, which until then owned Ncell, leftNepal without paying the capital gains tax after it sold the company to Axiata, creating furor in the country.
No group has taken responsibility for the explosion yet.
from OnlineKhabar https://ift.tt/2twxqvv