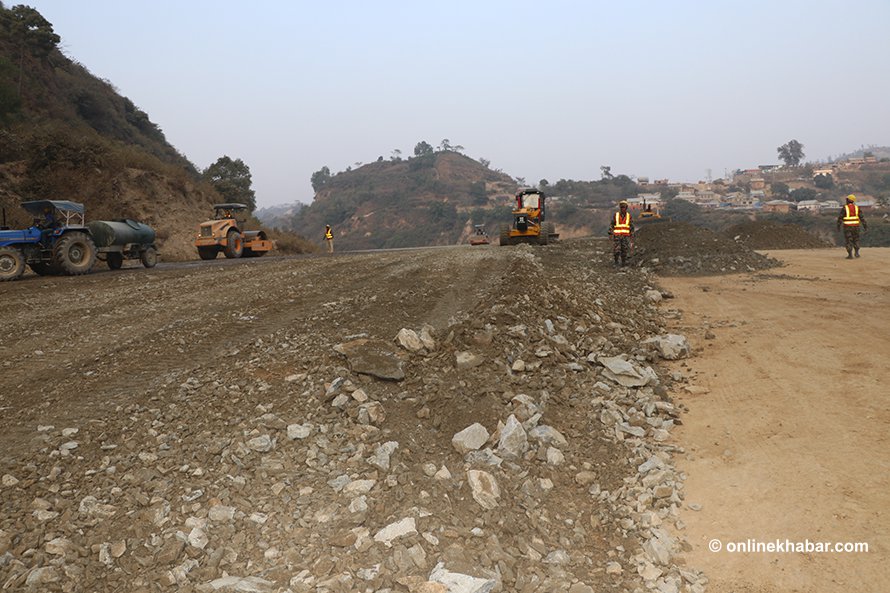 Kathmandu, March 15
The Development and Technology Committee of the federal parliament has said that Kathmandu-Nijgadh fast track will be completed on time.
The Pushpa Kamal Dahal-led government in 2017 had given Nepal Army four years and Rs 12 billion to complete the project.
The report submitted by the sub-committee of the committee has said that the Nepal Army was effectively carrying works on the fast track.
Chairman of the committee Kalyani Khadka on Friday stated that Nepal Army had completed track work on 54 kilometres of the 76.2-kilometre long highway. Khadka also added that 70 per cent of the work on the fast track was complete.
The report prepared by the sub-committee had asked Nepal Army to coordinate with the local levels in order to complete the work as soon as possible. The sub-committee had also suggested the army use locally available raw materials while constructing the road.
from OnlineKhabar https://ift.tt/2Co9JKq