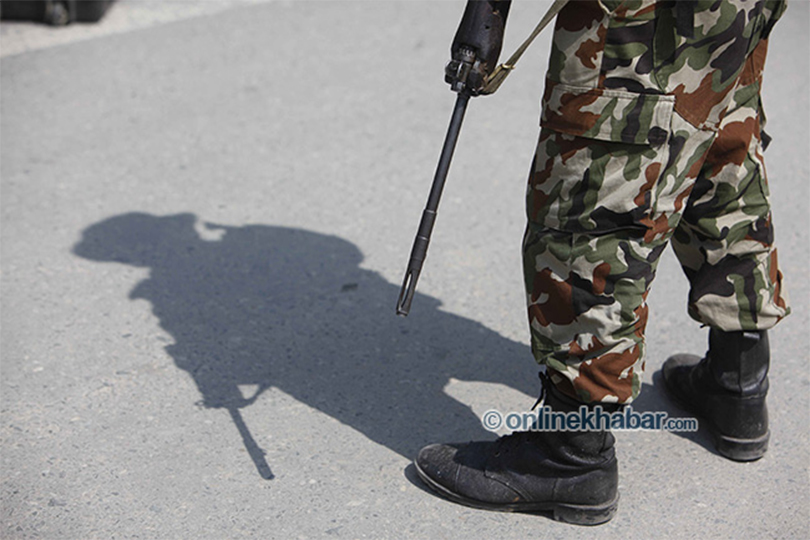 Kathmandu, March 21
The Nepali Army say that the force is not doing anything outside its regular work, a day after media reports said the government had deployed soldiers against the Netra Bikram Chand-led Maoist group in midwestern Nepal.
In a statement, the army has refuted the reports saying that it is currently focused on conducting pre-scheduled drils and health camps. The statement says, the army works under the law and directives from the government.
The army has called on the general public not believe otherwise.
from OnlineKhabar https://ift.tt/2Fh4flu