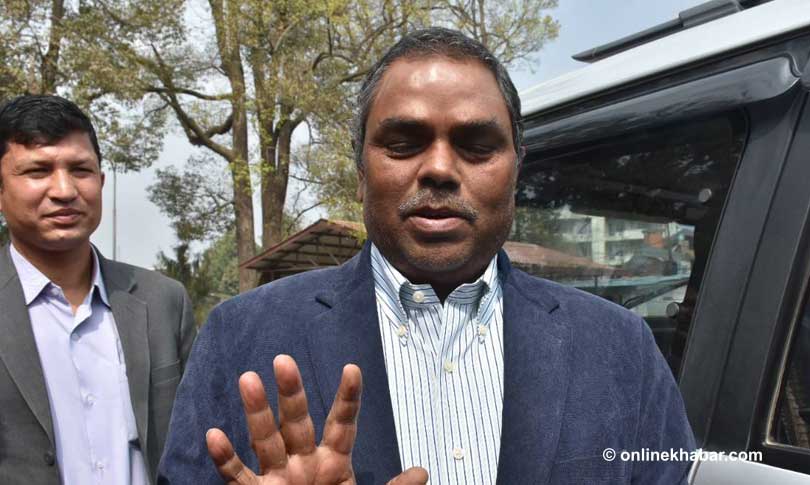 Biratnagar, March 17
Deputy Prime Minister and Minister for Health and Population, Upendra Yadav, has said that his party will not leave the government.
Talking to media persons at Biratnagar airport, Yadav reiterated that his party wasn't going to quit the government.
Chairperson of the Federal Socialist Forum Nepal, Yadav added that the withdrawal of support to the government by the Rashtriya Janata Party Nepal had no meaning at all as it was not in government.
He also commended the government for banning the activities of Biplab-led group as it was the duty of the government.
"No group should torture people with violence in the name of political force," argued Yadav.
He also made it clear that the word 'referendum' was not mentioned in the agreement the government signed with CK Raut and added that Raut's acceptance of the country's integrity and sovereignty is positive.
RSS
from OnlineKhabar https://ift.tt/2OaH544