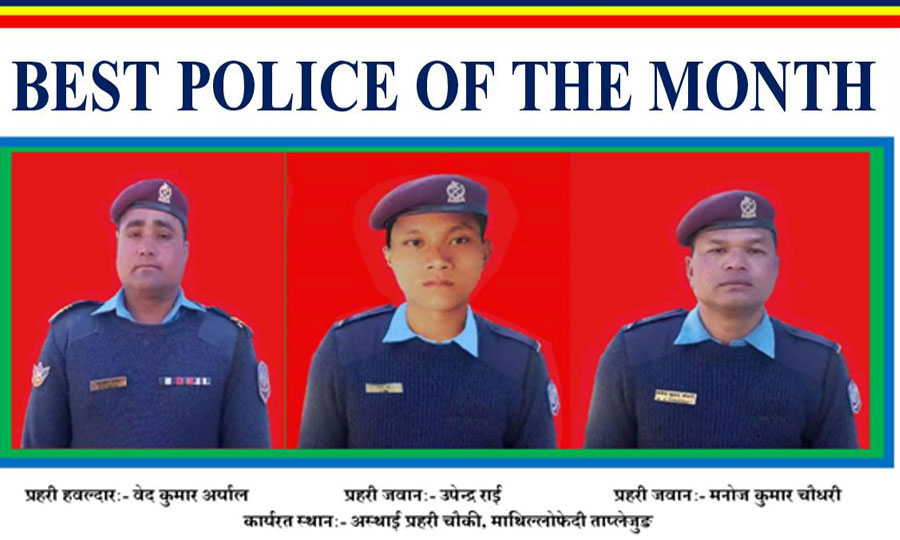 Kathmandu, March 20
Three policemen involved in the search and rescue operation following the helicopter crash in Taplejung last month have been recognised as the Best Police of the Month.
Head Constable Bed Kumar Aryal and constables Upendra Rai and Manoj Chaudhary were recognised for their effort to look for the choppers and repatriate the bodies of the victims of the crash, which killed tourism minister Rabindra Adhikari and several others.
According to Province 1 Police Office, Biratnagar, the policemen are stationed at a temporary police post in Mathillo Phedi. The policemen have been named best personnel for the month of Falgun, said DSP Siddha Raj Neupane.
The trio receive a certificate signed by province police chief DIG Kedar Rijal which says that the trio risked their own lives to carry out the operation.
from OnlineKhabar https://ift.tt/2uiQluc