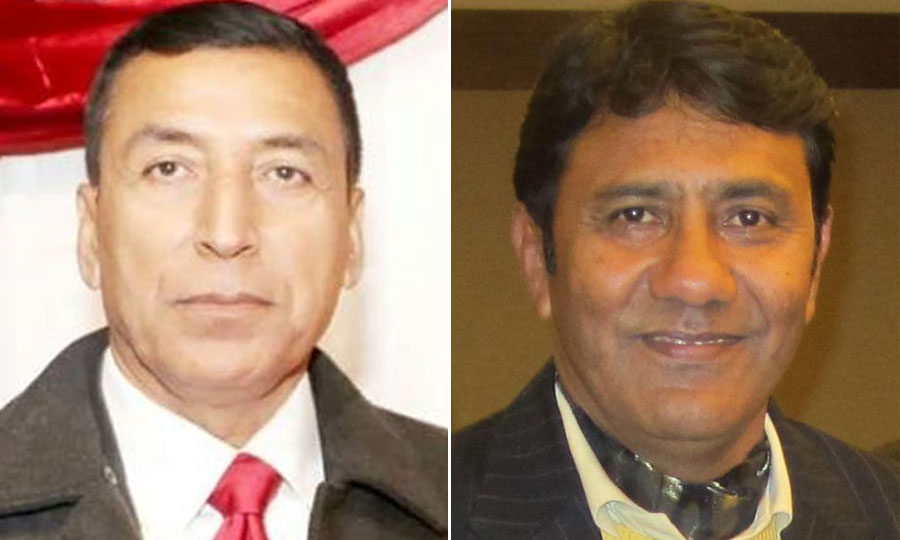 Kathmandu, April 5
The Nepali Army HQ has reprimanded two former senior officers for criticising Prime Minister KP Sharma Oli and his government.
Brigadier Generals Dharma Baniya and Prem Singh Basnet were reprimanded on Friday for making unnecessary comments in the media, an army source told Onlinekhabar. The source said that the duo will also receive a formal warning for their actions.
"The two former officers spoke without keeping the army ethics in mind," the sources said. "It does not suit them to forget the oath they have taken and speak without thinking," the source added.
This comes just days after Baniya and Basnet criticised Prime Minister Oli and Defence Minister Ishwor Pokhrel over the new army act draft, which reportedly had a provision to allow the Prime Minister to mobilise the army. They had argued that the Prime Minister should not be allowed to mobilise the army.
According to the army source, military officials do not speak on issues of public concern for at least two years. As former officers continue to receive benefits from the force, they do not speak against the army.
from OnlineKhabar http://bit.ly/2G1dtnl