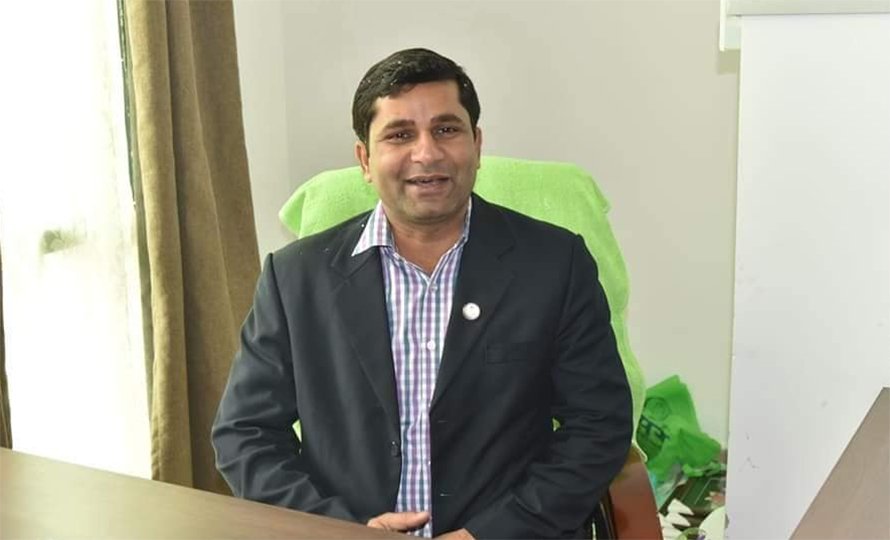 Kathmandu, April 23
One of the key members of the ruling coalition has demanded that the government ban the activities of forces that are campaigning for issues ruled out by the new constitution.
Minister for Urban Development and member of the Upendra Yadav-led Federal Socialist Forum Mohammad Istiyak Rai said that the government should ban the activities of former king Gyanendra Shah and the Kamal Thapa-led Rastriya Prajatantra Party, which has been demanding that Nepal be declared a Hindu state.
In an interview with Onlinekhabar, Rai said, "RPP has clearly accepted the new constitution. Kamal Thapa even signed the new constitution. How can he conduct activities against the same constitution? The state can't grant him a concession," said Rai.
"The government arrested CK Raut for speaking against the constitution numerous times. It cannot let Kamal Thapa continue," he added.
Rai also objected to the 'religious visits' former king Shah is making to different parts of the country. "Monarchy has been abolished in the country. We have an elected President and Vice-president, but there have been cases when Shah has been addressed as 'His Royal Highness King'. This amounts to disrespect to the new constitution."
from OnlineKhabar http://bit.ly/2veIZs3