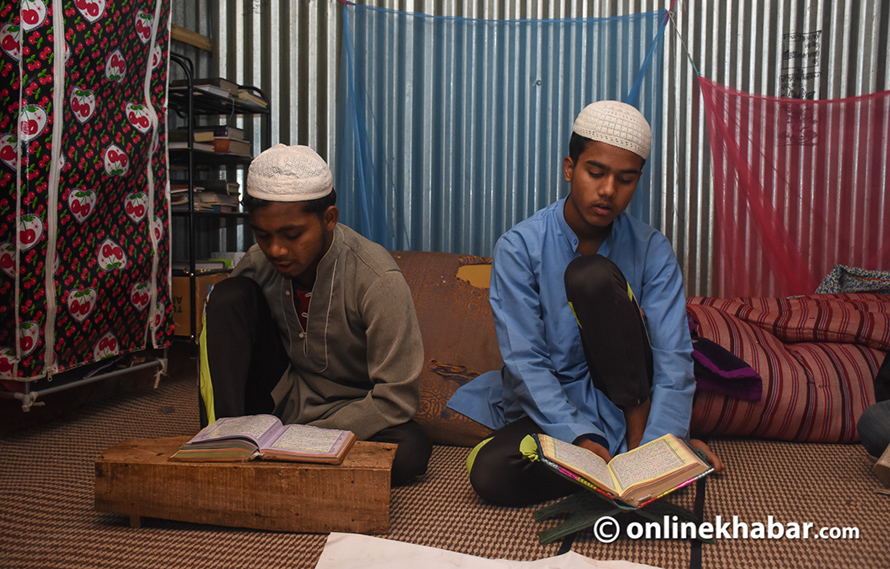 When Jafar Alam came to Nepal from Myanmar in 2012, he lived with 11 people from three families. But now, he lives with around 400 other Rohingyas, who came to Kathmandu via India in the last seven years.
Rohingyas, often referred to as the 'world's most persecuted minority', are living in rented spaces in three different locations on the outskirts of the Kathmandu Valley.
"We reached Bangladesh 30 days after leaving our home in Myanmar. After that, we spent 10 days doing labour work there, says Alam. "We then paid middlemen money to sneak into India," says Alam, who along with a group of Rohingya worked at a meat processing plant in Uttar Pradesh. But luck soon ran out when police found out who they were Muslims fleeing from Myanmar.
Local police officials threatened to press terror charges against them if they did not leave immediately. It was a man from Nepal working at the factory who saved them from the police. "The man told us we would be safe in Nepal and drew us a map to enter into Nepal. That is how we crossed the border in Jogbani and reached Kathmandu," he shares.
Alam and his team members knocked the doors of the Jame Mosque in Kathmandu when they arrived in the city. The mosque arranged food for them while the UN refugee agency provided them ID and a Rs 5,000 allowance per family per month. But that was not enough. "We did not speak the language, but we managed to find a place to live," he says.
Soon, he called his community members from Bangladesh, and more Rohingyas came to Kathmandu via India. The first Rohingyas to come to Nepal settled near Kapan, then they rented land in Lasuntar and Hattigauda. "There has been no letup in violence against us. We want to return, but we can't."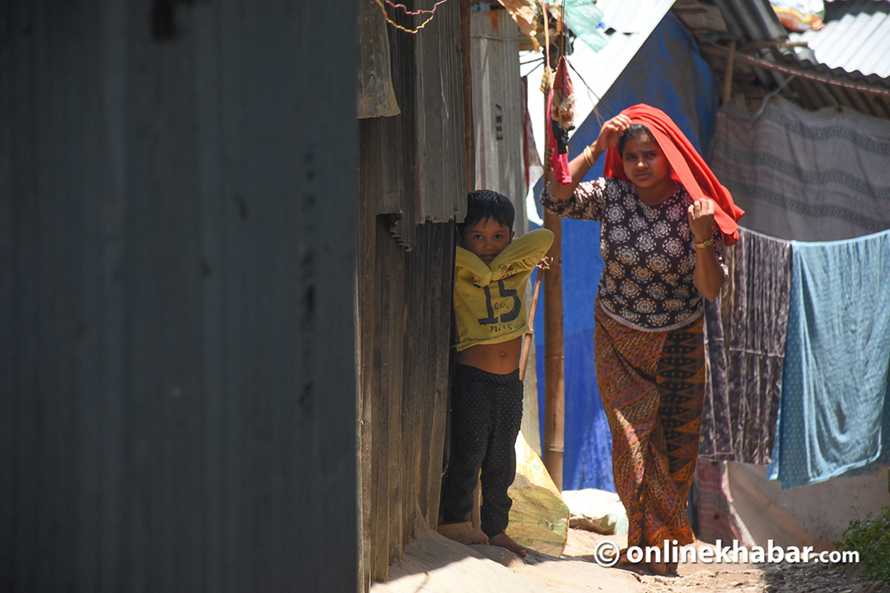 As the population of the Rohingyas increased, housing the members of the community has become a problem. They say that the UN refugee agency has not provided IDs to new entrants. "We can't go to the administration, they might jail us. The UN has also stopped listening to us," he says Alam.
Home Ministry Secretary Prem Kumar Rai says that the Rohingyas have been allowed to stay in Nepal on humanitarian grounds. "We don't have any laws related to refugees. That is why they can stay here until they do not breach any law," he added.
But how long can they continue to live like this? Neither the government nor the Rohingyas has answers. The community has demanded that either the government help them resettle in any third country, or provide them Nepali citizenship so that they can peacefully live in Nepal.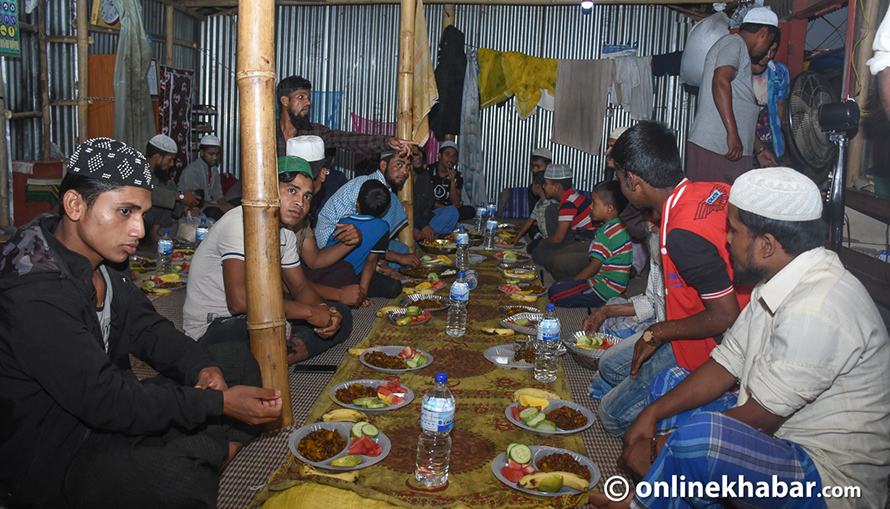 "No country in the region wants us. Bangladesh wants to send us back to Myanmar. India treats us like terrorists. Nepal is the only country where we feel safe," says a member of the community asking not to be identified.
Meanwhile, the members of the community observe Eid to thank god that they are alive and pray that uncertainty over their status in Nepal ends soon.
from OnlineKhabar http://bit.ly/2Xnj6Tm